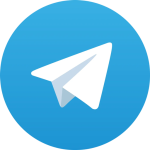 Being in a Telegram chatroom can be a great way to communicate and make connections with people from all around the world. It's important to remember to be respectful and follow the rules of the chatroom, as well as being nice to other people. It's important to treat others the way you would like to be treated and to be considerate of their feelings. This means avoiding arguments, being polite, and not making hurtful comments. Everyone should be allowed to enjoy the chatroom without feeling uncomfortable or unwelcome. If you follow these simple rules, the chatroom should be a pleasant and enjoyable experience for everyone.
A room for newcomers to find information and answer your questions regarding the RV process.
Trolling News Telegram Room Link:
Telegram Room for World News Events and Global Discussion!

Community Chat & Discussion Room Link:
Telegram Room to post any feedback, updates, announcements from Mark or general discussion for the community!
Our communities place where we post announcements and updates from Mark.
Prayer Telegram Room Link:
A Room for anyone to humbly ask community prayer!
Our Community Room for you all to share your "Secret Recipe"!
TheCBDGurus Telegram Room Link:
Telegram Room for CBD Specials, Updates and General Chat!
Humanitarian Telegram Room Link:
Room to Discuss and Share Ideas on Humanitarian Projects!
Health and Wellness Chat with Staciez Link:
Stacie Z's group to educate and answer questions relating to Health and Wellness!